DID YOU KNOW?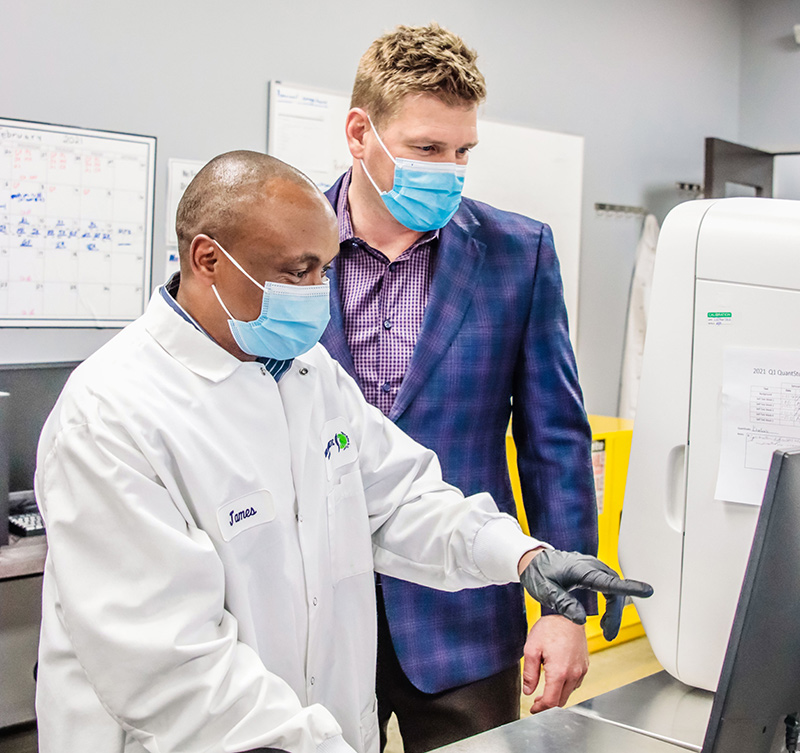 490,600 hospitalizations related to influenza.*
34,200 deaths related to influenza.*
250,000 hospitalizations related to pneumonia**—the second leading cause for Medicare patients.
Quick turnaround (results in 48 hours).
Personalized medicine with patient-specific results.
*CDC
**American Lung Association
Have questions about your diagnosis or treatment?
We offer cell phone access to lab personnel.
STEP 01
Discover
Find the service that's right for you
STEP 02
Inquire
Tell us about your testing needs
STEP 03
Results
One of our team members will be in touch within 24 hours
Get In Touch
We would love to hear from you! Whether you are a health care provider or patient, our expert team is here to answer all your questions.